June 16, 2010 09:36 PM CEST
PC Joker 02/2001
Der wirklich letze PC-Joker
Autor:

LTC2

.
7603 Gelesen
Obwohl die Ausgabe 2/2001 nie fertiggestellt und gedruckt wurde, kursierte im Mai 2008 unter dem Titel "Der wirklich letzte PC Joker" für kurze Zeit ein 19-seitiges PDF-Dokument mit bis dahin bereits fertiggestelltem aber nie veröffentlichtem Material im Internet. Dazu gehörte das Titelbild, Spieletests (Counter-Strike 1.0, Quake 3 Team Arena, Adlertag: Die Luftschlacht um England, Chicken Run), Hardwaretests (TFT-Monitore, Joypads, etc.) sowie das legendäre Ghost-Comic mit dem Titel "Ghost-Activities", von dem nur zwei Exemplare in Printform existieren. Die Artikel weisen teilweise noch handschriftliche Korrekturen der jeweiligen Redakteure auf, welche bis zum Druck hätten korrigiert werden müssen. Hierzu kam es allerdings nicht mehr.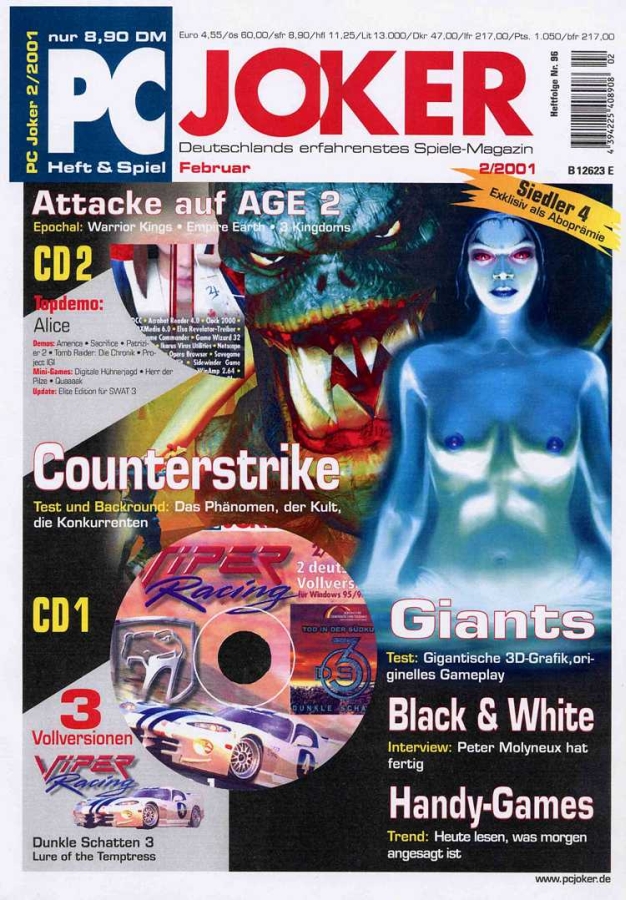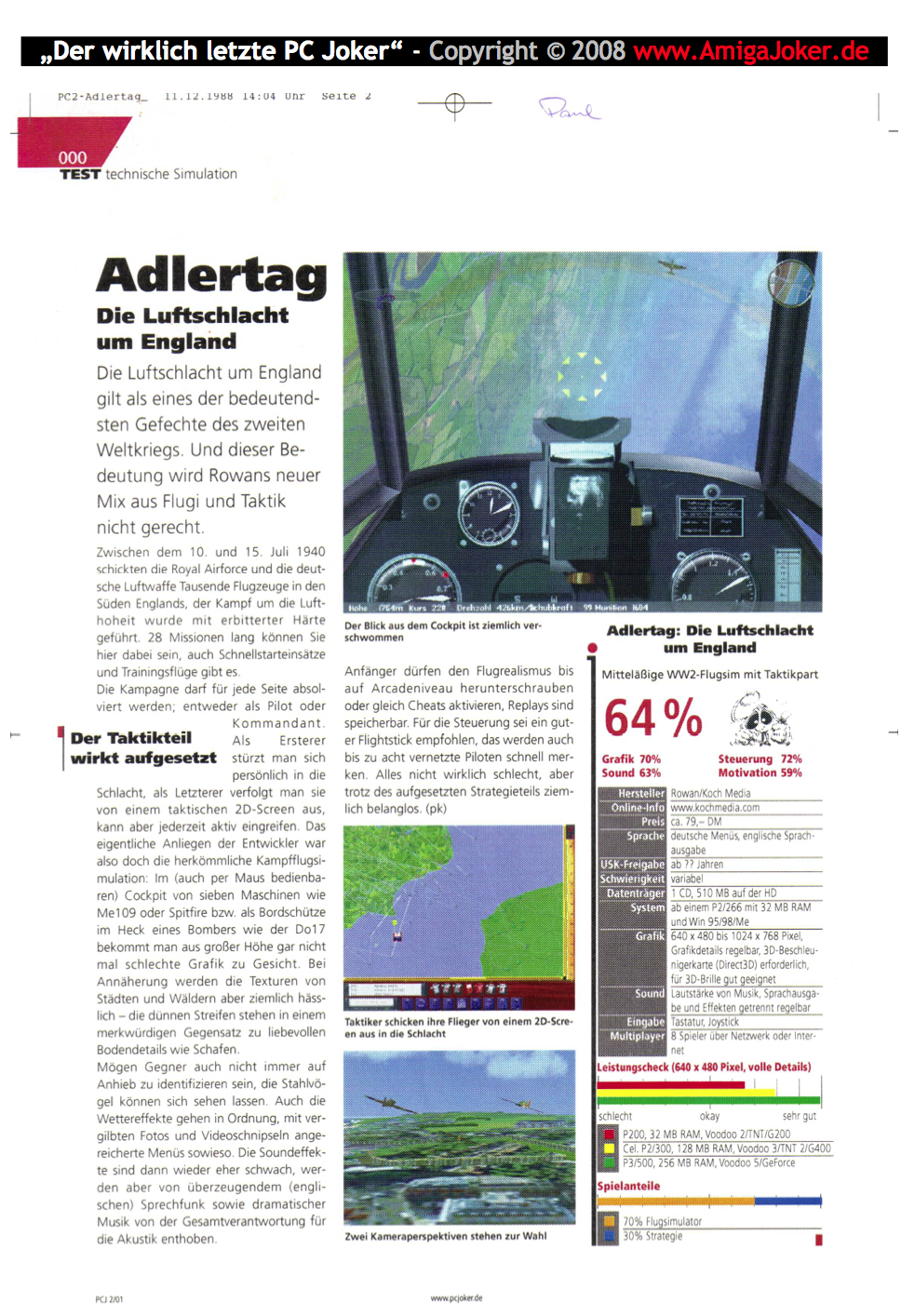 Diese Ausgabe wurde bereitgestellt von Unserer Partnerseite "Amigajoker.de"
Scan & Edit: Paul Kautz / AmigaJoker.de
Nachbearbeitung: LTC2
Inhalt:
- Test:Counterstrike 1.0 (88%) Tester: Paul Kautz
- Preview: Quake 3 Team Arena Tester: Paul Kautz
- Bericht: Ein Phänomen im Visier: Kult um Counterstrike (von Paul Kautz)
- Test: Adlertag (64%) Tester: Paul Kautz
- Test: Chicken Run (78%)
Geplante Vollversionen: Viper Racining, Dunkle Schatten: Tod in der Südkurve, Lure of the Temptress
Copyright © von Joker-Archiv.de
Alle Rechte vorbehalten.

Kategorie
:
Ausgabe-PDF[PC-Joker]
Tags
: Keine
Bookmark
: